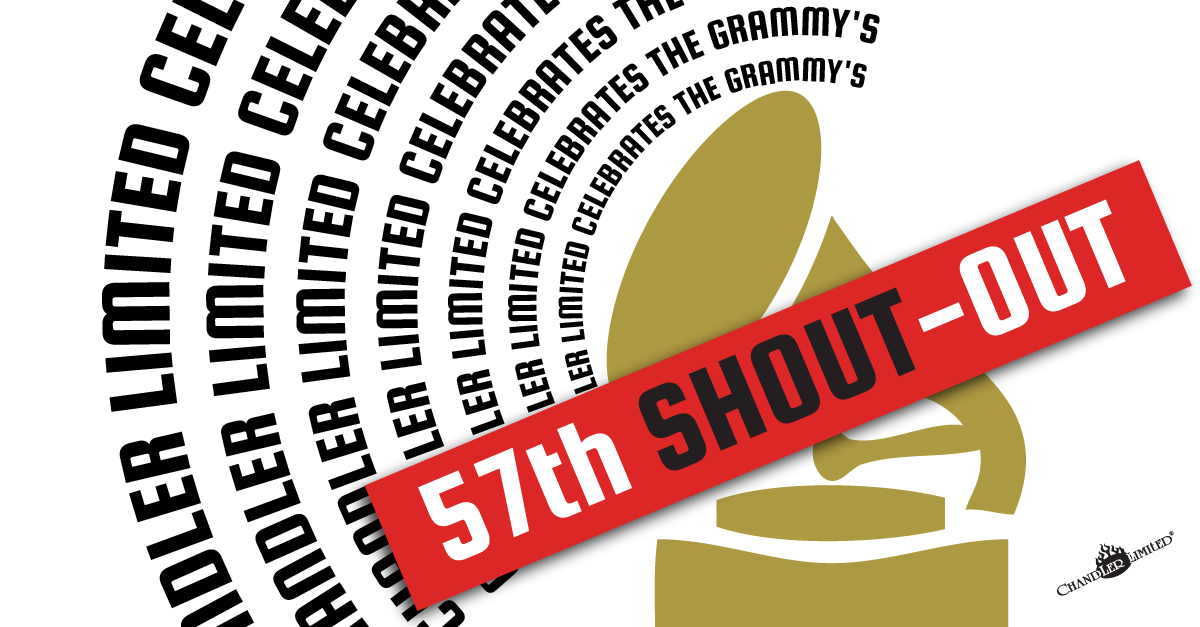 Today we wanted to give a special post Grammy Awards shout-out to the music makers who have drawn our collective attention, earned nominations and awards for their incredible works of art.
The Grammy's are always a source of inspiration here at Chandler Limited, and particularly fun to find out who of our users have made it to the big event.
Sam Smith scored big at the 57th annual Grammy Awards, winning Record of the Year and Song of the Year for "Stay With Me", Best Pop Vocal Album "In The Lonely hour", and Best New Artist. Producer, Engineer and Mixer, Steve Fitzmaurice's efforts on 8 of the album's 10 tracks is outstanding; Steve gave such great attention to the vocal. There's a highly detailed Sound On Sound article, where Steve gives the technical lowdown on the making of this wonderful record, and there's a nice bit of Chandler kit to spy too.
Tony Maserati, James Krausse, and Justin Hergett were nominated for their work on Beyonce's self-titled album and nominated in several categories including: Album of the Year, Best Urban Contemporary Album, and Best Surround Sound Album. Tony Maserati has been an ardent Chandler Limited user for many years-Tony, your team and work are tops! Check out Tony Maserati and his team at MirrorBallEntertainment.com.
Vance Powell engineered Jack White's "Lazaretto", which was nominated for Best Alternative Music Album, among other categories. If you haven't heard Lazaretto, this record is an exceptional listen, as is most of Vance's work, and is highly recommended for any aspiring engineer. For more information about Vance, visit his website VancePowell.com.