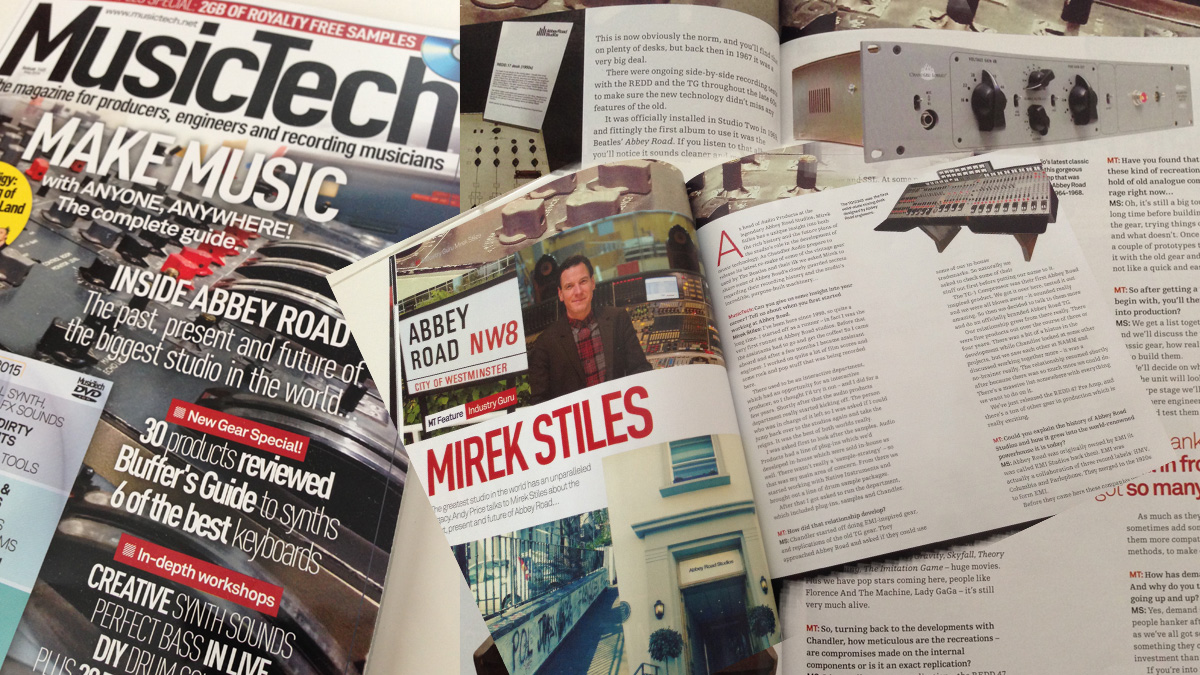 Shell Rock IA - May 2015…
The May 2015 issue (146) of MusicTech Magazine features an interview Abbey Road Studios fans won't want to miss.
Mirek Stiles, Head of Product Development at Abbey Road Studios sheds light on the famed studios and insight on working with Chandler Limited and their re-imaginations of the historic recording equipment for today's world.
Mirek shared some great nuggets, including how meticulous and exact the recreations are, specifically Chandler Limited's newest addition to their historic product line, the REDD.47 Mic Amplifier.
Abbey Road Studios itself has become quite the tourist attraction with roughly 400,000 visitors a year to the outsides of the studio. Along with increased visibility there has been a strong desire from recording engineers and producers for a sound only this hardware can deliver.
Chandler Limited is proud of its association with Abbey Road Studios, and will continue to add more products the Abbey Road Studios series.
Read the full article in May 2015 MusicTech magazine issue to get the scoop!