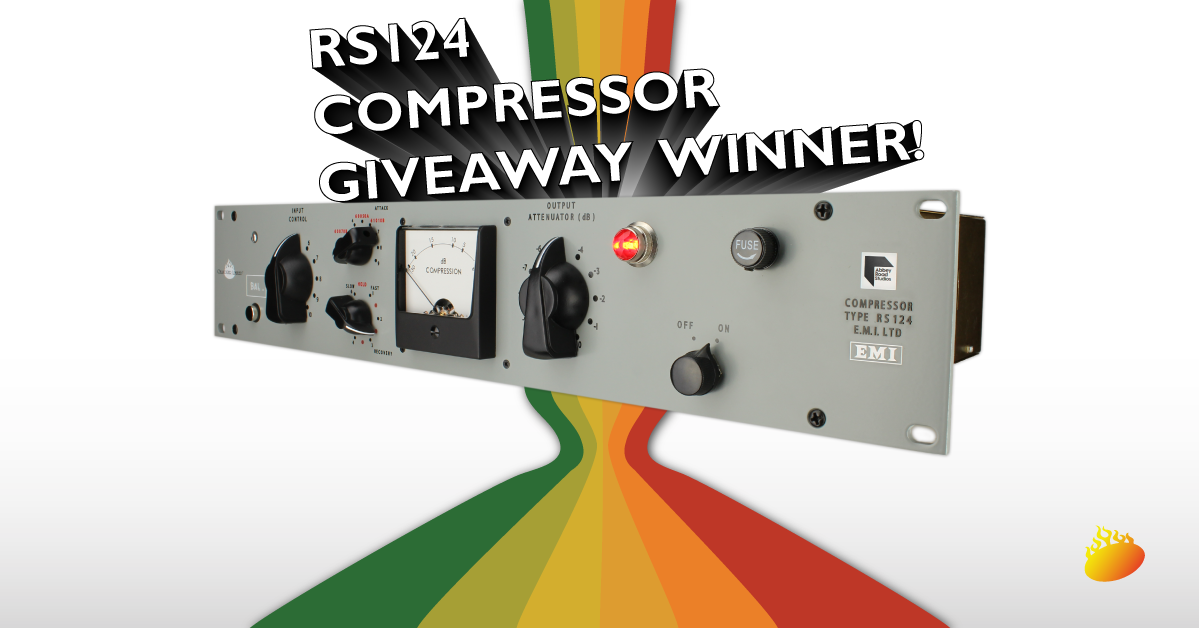 Shell Rock, IA – September 2016 … Chandler Limited, the only company in the world authorized to develop, manufacture and market the 'Official Equipment' of EMI/Abbey Road Studios, delivering the classic analog sounds recording and professional musicians seek, announces the winner of the giveaway drawing for an RS124 Compressor, from Chandler's esteemed EMI/Abbey Road Studios product line. Are you the winner? Find out in the video announcement below.
The Chandler Limited RS124 Compressor, is a recreation of one of the most coveted recording tube compressors of all time, the legendary EMI/Abbey Road RS124, and reimagined for use in the modern recording studio.
More than a half century later, Chandler Limited and Abbey Road Studios revived the magic of the RS124 tube compressor to critical acclaim. Today, Chandler Limited's RS124 Compressor has become an instant hit with recording industry icons, including: Tony Maserati, Dave Cobb, Ryan Hewitt, Vance Powell, Kevin Kadish, Ross Hogarth, Michael Wagener, and John McBride.
HISTORIC ORIGINS
During the late 1950s, EMI acquired Atlec tube compressors for use at their studios and soon realized the units were insufficient for critical recording applications. Abbey Road technical engineers modified the Altec units to meet their standards and ultimately ended up designing an entirely new compressor in the process, the RS124.
Upon introduction at the studio, the RS124 compressor quickly became popular with Abbey Road engineers. The RS124 was so integral to the recording, mixing and mastering process that a pair can be seen in almost every control room photo in Abbey Road Studios during the '60s period. The RS124 compressor is most closely associated with recordings made by The Beatles, at Abbey Road Studios.
The RS124 Compressor was built for use at Abbey Road Studios, and was never commercially available.
Learn more about the Chandler Limited RS124 Compressor.
ARE YOU THE WINNER? FIND OUT IN THIS VIDEO!
Abbey Road Studios, EMI, RS and their associated logos are trademarks of EMI (IP) Limited.