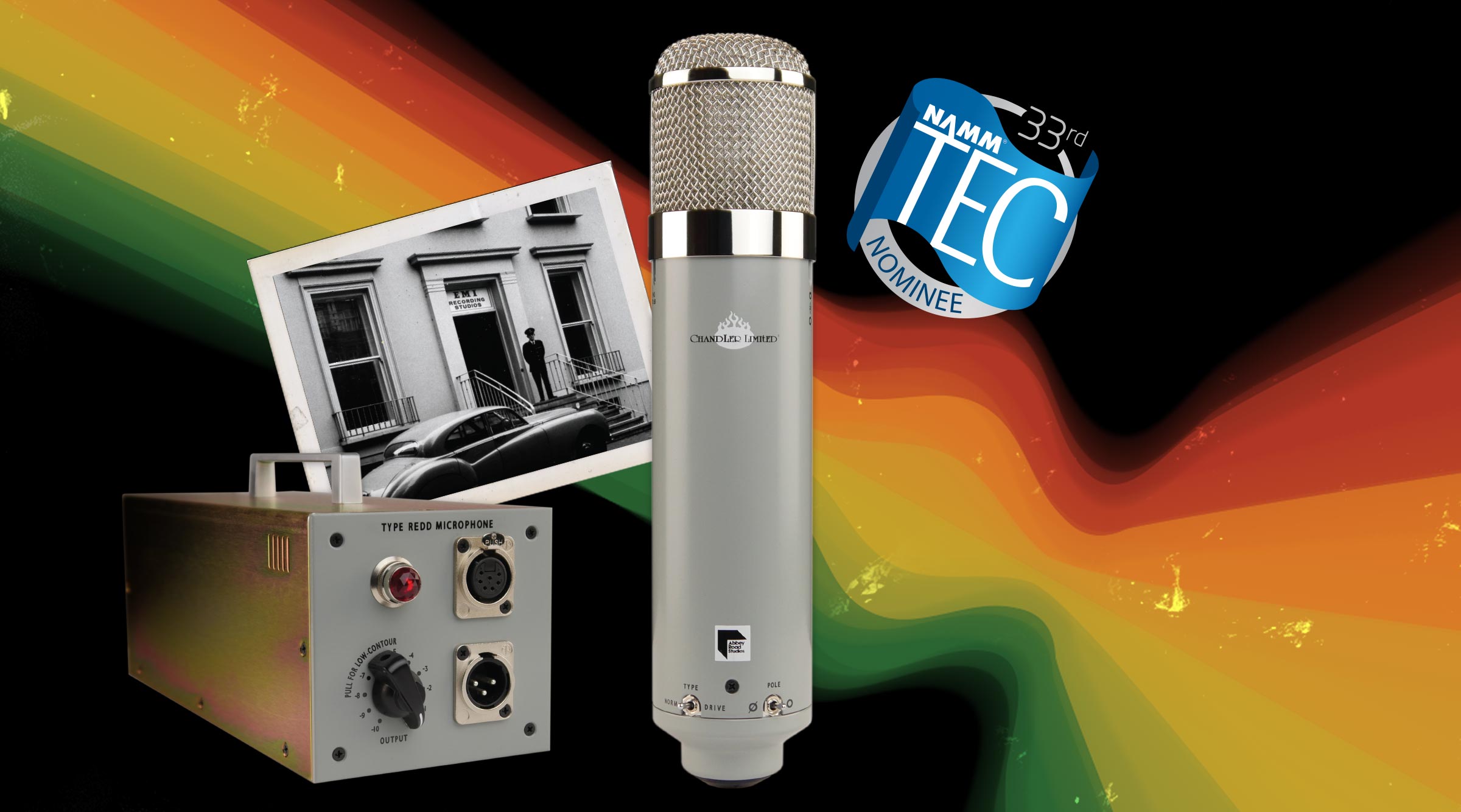 Shell Rock, IA – October 2017… Chandler Limited, the only company in the world authorized to develop, manufacture and market the 'Official Equipment' of EMI/Abbey Road Studios, delivering the classic analog sounds that recording and professional musicians seek, and Abbey Road Studios celebrate the 33rd annual NAMM TEC Awards nomination for the REDD Microphone.
Each year the NAMM TEC Awards and industry community come together to shine a light on industry professionals, manufacturers and the newest tools of the music production trade. Together, with Abbey Road Studios, we would like to congratulate all of the other manufacturers on their nominations.
The REDD Microphone, from Chandler Limited's EMI/Abbey Road Studios historic series is a large diaphragm tube condenser microphone, featuring Chandler's Founder and Chief Designer, Wade Goeke's unique "microphone and mic preamp in one unit" design. Developed for Abbey Road Studios, it is the first microphone to wear the EMI brand since the 1930s.
Chandler Limited's REDD Microphone couples a custom, premium platinum membrane capsule to the historic EMI REDD.47 tube amplifier circuit, adapted for use inside the microphone body. The configuration dramatically reduces distance between the capsule and preamplifier, allowing for driving the line as close to the source as possible, resulting in a purer form of audio transmission.
Already considered a "modern classic", the highly regarded  REDD Microphone has been quickly adopted by producers, engineers and music makers around the globe.
Chandler Limited and associated logos are trademarks of Chandler Limited, Inc. Abbey Road Studios, EMI, REDD, RS, TG and their associated logos are trademarks of EMI (IP) Limited.